Uh-Oh! You forgot to get your honey bunny a Valentine's gift. Never sweat. I found some cool stuff that your sweetheart will love. Especially for the ones on the road and at work. Let's get started.
Its for our iPad owners. The ZeroChroma Vario is a iPad case that will give you 16-Angles to view. Both landscape & portrait modes work with this thing, and if you're wanting to protect the screen while you're on the road, just flip it around and it's in protect mode. Pretty cool. They also make a model for the iPhone 4. Expect the same features, just in a smaller package. Check out zerochroma.com for more details.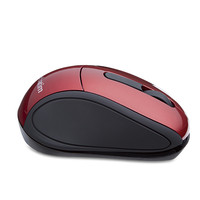 The gang over at Verbatim know all about working on the road. I have two items from them today,
the first is the Go Mini wireless mouse. Ok, this thing is pretty cute, but its also easy to take anywhere. Just snap the receiver into the USB (its compact too, so its not intrusive) and boom goes the dynamite, you got yourself a cool little mouse for your PC or Mac. Love it. Next up is their Mobile Keyboard. Compact, durable and easy to throw in your briefcase or backpack. This productive keyboard has all the functions you need for your iPhone or iPad. The cool case that comes with it will help you protect your investment. Cool. Head to Verbatim.com for more details.
Next up is iMain Go X. Ok, we all love our jams, right, but sometimes your Blackberry, iPhone or iPod can only do so much. Check this out. This guy can give you some great tune-age without being plugged to the wall. Its rechargeable battery keeps it mobile. With the external stereo speaker system for any device with a 3.5 mm connection, you can use it for you iPad, iPod, Laptop, even your Kindle. You can still get to your iPhone to skip over that Pat Boone song you have in your collection with the see through panel in front. for more details, head to imaingo.com
Is your honey the kind that likes to keep the music all to themselves? Well, ok, we can take care of them too with Urbanears Plattan. This thing is the perfect classic headphone. They fold down to the size of your fist. It has what they call the a "zound plug" on the earcap, allowing for a friend to plug in and enjoy your music. So now we can all hear the songs of our life. Head to urbanears.com to get a pair of these colorful headphones.
That's it for this week! Happy Late Valentine's Day.
Rock forth, Mitch
ISYWILAY
If you liked this post, I would love it if you left a comment and/or shared it! Thanks!